REGULATIONS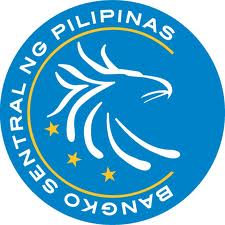 for 2012 Contains relevant economic and financial regulations issued by the BSP.
CIRCULAR Contains BSP circulars issued during the period.
766-08.17.2012 Guidelines in Strengthening Corporate Governance and Risk Management Practices on Trust, Other Fiduciary Business, and Investment Management Activities.
765-08.03.2012 Revised Outsourcing Framework for Banks
 764-08.03.2012 Revised Financial Outsourcing Framework for Non-Bank Financial Institutions
763-08.03.2012 Regulatory Relief to Banks Under Rehabilitation Program
CIRCULAR LETTERS Contains non-regulatory issuances of the BSP addressed to particular entities or categories of institutions.
CL-2012-068 09.20.2012 AMLC Resolution Nos. 70 dated 06 August 2012 Approving the Implementing Rules and Regulations of RA No. 10168 and 84 dated 23 August 2012 Approving the Revised Implementing Rules and Regulations of RA No. 9160, as amended by RA Nos. 9194 and 10167
CL-2012-067 09.14.2012 Conversion/Upgrading of Enterprise Bank, Inc. (A Rural Bank) into a Thrift Bank Under its New Corporate Name "Enterprises Bank, Inc. (A Thrift Bank)
 CL-2012-066 09.06.2012 Rural Bank of Lubao (Pampanga), Inc. Change of Corporate Name
CL-2012-065 08.24.2012 Lost Bangko Sentral Registration Documents (BSRSs)
CL-2012-064 08.22.2012ING Bank N.V. Manila Branch's (ING Bank) Withdrawal of Trust License
CL-2012-063 08.17.2012 East-West Banking Corporation – Conversion to a Universal Bank
CL-2012-062 08.17.2012 Lost Bangko Sentral registration Document (BSRD)
CL-2012-061 08.10.2012Rural Bank of Pagsanjan, Inc – Change of Corporate Name
CL-2012-060 08.08.2012 Manual of Regulations for Banks and Non-Bank Financial Institutions – updated as of 31 December 2011
CL-2012-059 08.03.2012 Lost Bangko Sentral Registration Document (BSRD)
MEMORANDA Contains guidelines or procedural requirements, clarifications, explanations, and interpretations of provisions of laws or of BSP circulars
M-2012-045 09.20.2012 MB Resolution No. 1529. A dated 20 September 2012 Placement of the Rural Bank of Tagaytay City, Inc. Under Receivership
M-2012-044 08.24.2012 Regulatory Relief for Banks Affected by Tropical Storm "Helen" and Enhanced Southwest Monsoon
M-2012-043 08.16.2012 MB Resolution No. 1335 dated 16 August 2012 Placement of the Rural Bank of Balete (Aklan), Inc, Under Receivership
 M-2012-042 08.17.2012 Regulatory Relief for Banks Affected by Southwest Monsoon "Habagat"
M-2012-041 08.09.2012 MB Resolution No. 1306 dated 09 August 2012 Placement of the Rural bank of Taft (Eastern Samar), Inc. Under Receivership
M-2012-040 08.08.2012 Strengthening Program for Rural Banks (SPRB) Plus
M-2012-039 08.02.2012 MB Resolution No. 1241 dated 01 August 2012 – Placement of the Rural Bank of Victoria (Oriental Mindoro), Inc. Receivership