With the theme "The Power of Happiness in our Quest for Success", Machica Group conducts a 2-day values and teambuilding seminar at Rosvenil Hotel, Tacloban City on December 1-2, 2017 which was participated in by 27 officers and staff.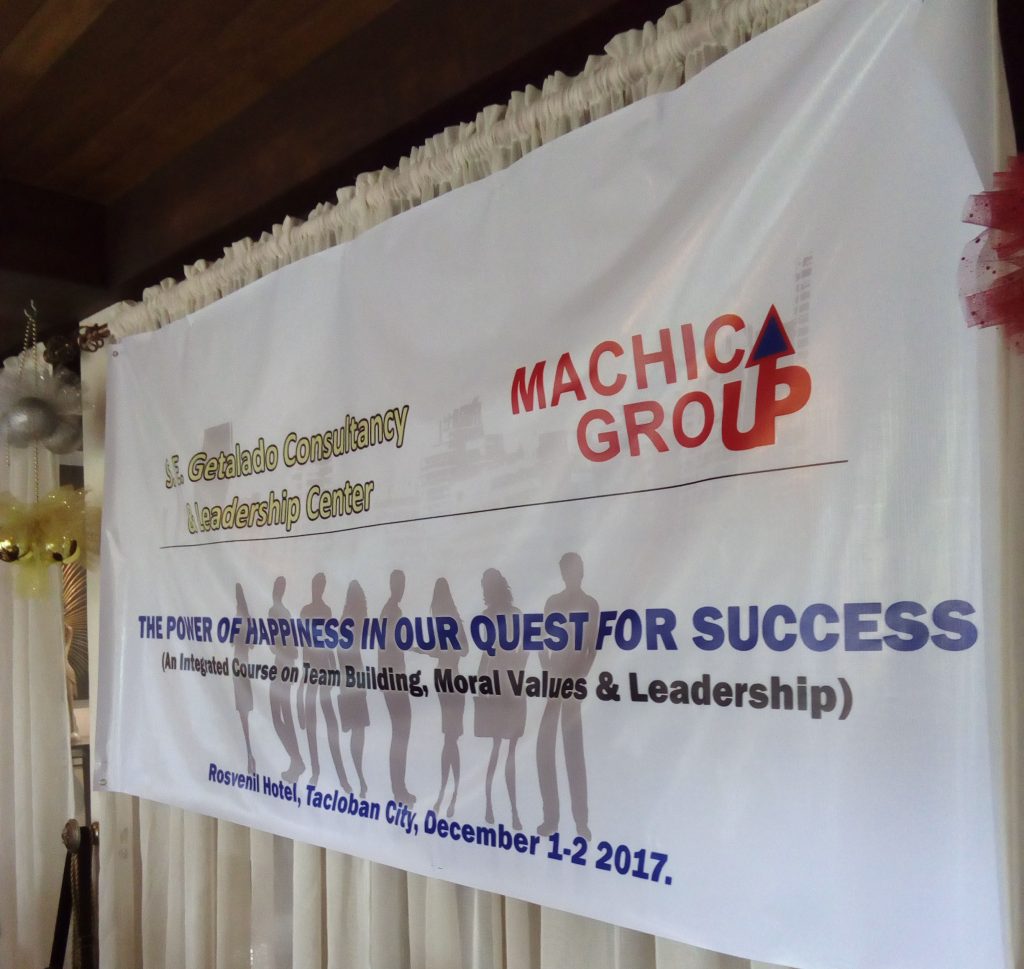 Mr. Santos E. Getalado, the guest speaker-facilitator of the seminar, principally relates employees' attitude and happiness as the contributing factor to the success of the entire group and the productivity of the workforce.   Mr. Getalado, a well-known trainer and human resource consultant, is the owner of S. E. Getalado Consultancy  & Leadership Center.
"The best are not only the happiest, but the happiest are usually the best in the art of living life successfully", Mr. Getalado remarks.
The corporate values and teambuilding seminar is one of the progressive human resource interventions of the management.  It was also a great opportunity to revisit the corporate values of the group namely, service and solution, excellence, integrity, quality, and teamwork.  "We wish to significantly broaden the knowledge and imbue a higher sense of professionalism and purpose of all personnel", as noted by Dr. Michael A. Machica.