REGISTER NOW!                                   View this email in your browser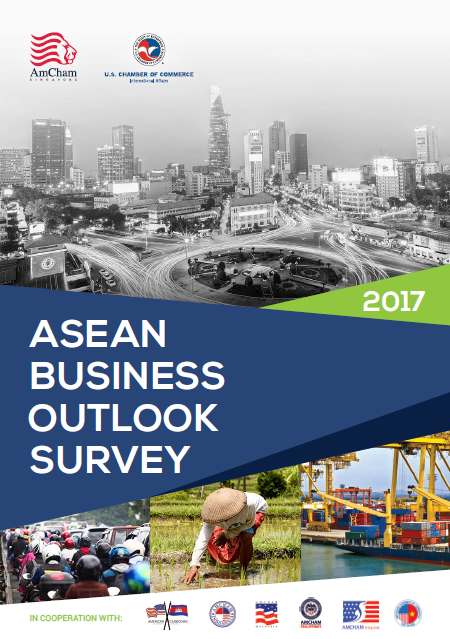 ASEAN BUSINESS OUTLOOK SURVEY 2017
We are pleased to share with you the results of the 2017 ASEAN Business Outlook Survey.
Each year AmCham Singapore, in collaboration with the U.S. Chamber of Commerce and other AmChams in the region, surveys business executives from U.S. companies across ASEAN about their perspectives on business environment and opportunities in Southeast Asia.
To read more about the report, click here.
To view the full report, download the PDF copy from the link below.
DOWNLOAD ASEAN BUSINESS OUTLOOK SURVEY 2017
CORPORATE PARTNERS 2016

 Copyright © 2016 The American Chamber of Commerce of the Philippines,
Inc., All rights reserved.

OUR MAILING ADDRESS IS:
The American Chamber of Commerce of the Philippines, Inc.

2/F Corinthian Plaza Building
Paseo de RoxasMakati City 1229
Philippines
Add us to your address book

Want to change how you receive these emails?
You can update your preferences or unsubscribe from this list