By: Eugenia Lotova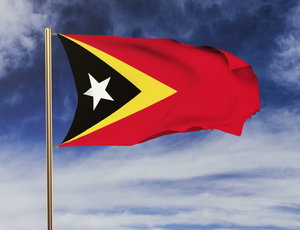 Having established foreign missions in the 10 other Southeast Asian countries, it seems increasingly likely that the small nation of Timor Leste will become the eleventh member of the 625 million, $2.8 trillion economy of the Association of Southeast Asian Nations (ASEAN). Timor Leste submitted its application for membership in 2006, but a lack of support amongst member nations made the alliance improbable. Today it remains the only country in Southeast Asia not taking part in the association, but it has taken several steps towards meeting the membership requirements. It gained the support of several Southeast Asian nations, particularly Indonesia—its former colonizer. If Timor Leste does in fact join ASEAN, it is likely to see rapid development and will undoubtably present exciting opportunities for investment.
Currently the country relies heavily on its oil and gas exports, but it is quickly running out of reserves and needs to diversify the economy. Timor Leste's GDP is largely made up of the industrial sector (77 percent), with agriculture only composing 5.9 percent. The industrial production growth rate was 6 percent in 2015 and saw a 4.1 percent GDP growth in 2015, a drop from earlier years due to a decrease in oil and gas prices.
While the country shows potential outside of the oil and gas industry, a lack of basic infrastructure and shortage of skilled labor presents a major problem for growth. According to the World Economic Forum Global Competitiveness Report, Timor Leste ranks 133rd out of 143 countries in infrastructure and 117th in primary education. Nonetheless, Timor Leste has been stable politically and joining ASEAN would allow it to tap into the collective experience and capital pools of its more advanced neighbors.