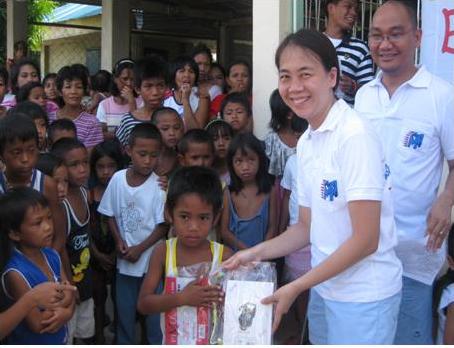 The Machica Group in coordination with the Barangay Officials of Barangay Talisayan, Albuera, Leyte conducted a "Back to School Program" on May 6, 2010.
Now on its second year, the Back-to-School Program is the first program of M.I.K.E. (Machica Inspires Kids Education).  M.I.K.E. is one of Machica Group's corporate social responsibility initiatives.
Spearheaded by no less than the Chairman, Michael "Mike" Machica, the group sponsored and distributed school supplies to the needy primary graders of Barangay Talisay.    Approximately 75 pupils were the beneficiaries of the said program.  Each received basic supplies like notebook, paper, pencil, eraser, etc.
The Back-to-School program is conducted in time of the Machica Group's annual summer outing.  "This is a great opportunity to share something for those pupils and parents who are in need; we hope to inspire kids to become the next generation's role models", shares Mr. Machica.  All ecstatic, the parents, the pupils and the barangay officials showed their appreciation for the little gifts received.
Indeed, the overwhelming response from the residents of Barangay Talisyan proved that the program was a success.